Operationeel Manager | Bedrijfsleider (FT)
Job description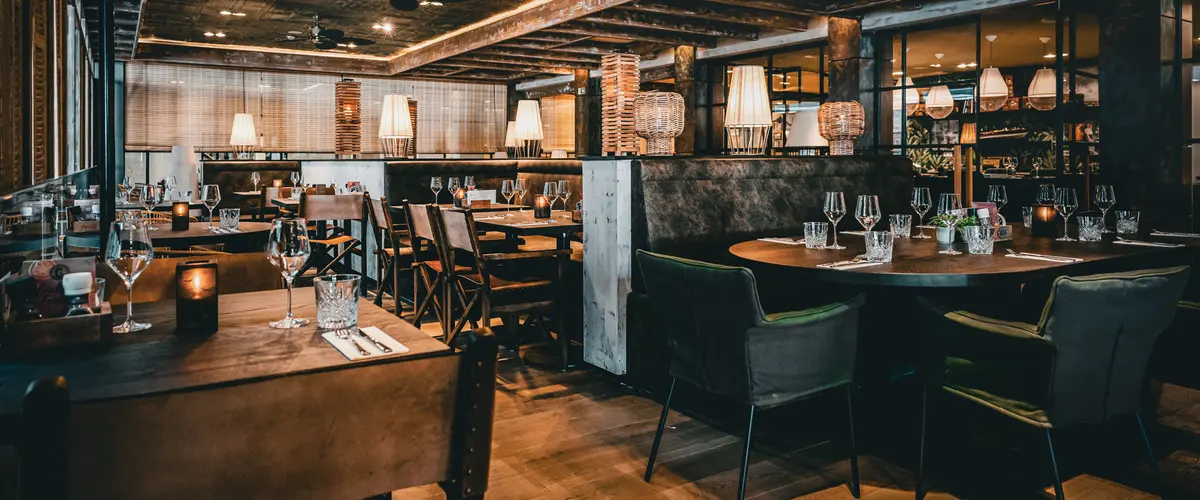 Do you want to work for a cool growing hospitality brand located in one of the top 25 best hotels in the Netherlands with an amazing rooftop terrace? And do you love working with people but also get a kick out of making sure things run smoothly, and do you love building an exciting brand? This could be your opportunity!
As Operational Manager you are the face of our new restaurant ''Papa's Loft House'' in the Element by Westin Amsterdam hotel, in shopping mall Gelderlandplein. A great challenge for us to introduce this restaurant in Amsterdam. In this position you will manage both the kitchen team and the F&B team centrally. You will work closely together with the Operational Manager of Papa's Beach House in Hoofddorp and you are also part of the management team of the Element by Westin hotel (Marriott Brand). And most important: you bring good vibes and are ambitious.

PAPA'S BEACH HOUSE & PAPA'S LOFT HOUSE
Papa's is a proven concept since 1989, with a location in the Haarlemmermeer Woods in Hoofddorp, situated on a beautiful lake. Soon also a location in the Element Hotel located in shopping mall Gelderlandplein with a fantastic rooftop; called Papa's Loft House. Our products are pure, fresh and local. A place that is great now, would have been great 20 years ago and will be just as great in the next 20 years. A place we are proud of and where we like to invite everyone to come and enjoy some good times and good food with business relations, family and friends. Enjoy "your home away from home".

Besides that, Papa's also has various possibilities for organising private events, business drinks and weddings.

ELEMENT AMSTERDAM
Element by Westin is part of Marriott International. The brand focuses on both business and leisure guests with a stay from one day to several months. The lifestyle hotel has 160 modern design rooms, multiple meeting rooms and an extensive roof terrace; all with smart design and inspired by nature.

Job requirements
A DAY IN THE LIFE...
You are the pivot of the company; you organise, delegate and control all work, operational, administrative and financial.
You ensure the optimisation of financial key figures and the branch result. You analyse restaurant and room occupancy, draw up action plans and implement an effective price policy.
You keep in close contact with our suppliers, are aware of new products and range changes and like to keep an eye on what the market has to offer.
You work closely with marketing and sales and draw up concrete plans for them.
You are responsible for the entire HR cycle including: job interviews, performance and assessment interviews, signalling personnel problems, absence counselling, providing "on the job" training and optimising employee satisfaction.
You are responsible for the interpretation, procedures and manuals of all departments. You also monitor the Brand Standard procedures.
You ensure a good balance between operational involvement and your management tasks.
You are an example for the team.
You represent the company on external occasions.
WHO ARE WE LOOKING FOR?
Are you the kind of person who has a passion for hospitality and can inspire a team of young, energetic employees? Cliché but true: you are a manager in heart and soul. You have an inspiring personality and, as a coach of a young team, you know how to enthuse, develop and guide the employees in the right way.
MUST HAVES
A completed Bachelor's degree in hospitality or a comparable education.
You have managerial experience, preferably within hospitality.
You are full-time available. 
You are flexible and have a  "can do" mentality.
WHAT'S IN IT FOR YOU
You will be part of a new restaurant/event venue in the Gelderlandplein near the Zuidas and the RAI, how cool is that!
You will create your own team, actively think along with the establishment of procedures and the development of menus.
Very nice job with a great atmosphere and focus on FUN.
Part of a growing "lifestyle hospitality" brand.
Cosy location with a unique roof terrace.
Activities with the team such as workshops, workouts, BBQs and a sports tournament.
Courses and training, including Marriott training and the possibility to participate in the talent training program; Focus on internal growth opportunities.
WE OFFER
Salary based on skills and experience (classification according to job scale VIII of the Hotel and Catering Industry CLA) with room for growth.
Participation in a bonus scheme.
Travel allowance.
Discount on overnight stays and F&B at more than 7,000 Marriott hotel.
Employee discount within the organisation.
Collective discount for health insurance.
Discount on a subscription to various gyms.
Pension scheme through PH&C.
CLAY HOSPITALITY
Element and Papa's are part of the Clay Hospitality, a hospitality & lifestyle brand focused on developing and managing brands that inspire you to enjoy life in a sustainable way. By gathering a great team of likeminded souls who share the same values, dreams, and passion we aim to provide unique experiences for our guests. We take tremendous pride in providing great atmospheres and good vibes. Join our adventure!